All cables are fully conditioned on our audiodharma Cable Cooker™ and treated with Walker Audio E-SST Extreme Super Silver Treatment Contact Enhancer prior to shipment.
A word from the Owner and President, Brad Vojtech:
I would like to offer my deepest and most profound apology to all customers who have experienced a more lengthy time than they consider to be reasonable for their order to be shipped. In these days of instant gratification, it is understandable why there are more and more people who know little of having something made to order just for them and the time that can be involved. When you order from us, you receive something that is becoming more and more rare in this world: a world-class product that is individually, masterfully hand-made by the very person who designed it - made like no one else could possibly make it. I can assure you that any and all negative feedback you may have read online was posted by disgruntled customers who were unsatisfied at a time when we were under a tremendous backlog and our lead times were admittedly lengthy. I also assure you that each and every customer who has ordered from us has or will receive what they ordered. What is unfortunate for us is that the people who posted such comments did not return and update their posts and state that they did in fact receive what they ordered. The posts also of course only speak to the relatively few negative experiences and do not speak to the literally thousands of orders that have been filled to delighted customers. I further assure you that those days are behind us and all of this has been addressed. We have moved on and continue to supply product that is the absolute best to be had for the price. I promise a better future and as timely a turnaround as humanly possible to all our customers. I am extremely grateful for your business and sincerely consider it an honor to serve you.


—Brad Vojtech, April 2011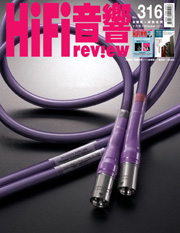 IMPORTANT NOTICE for the territories of Hong Kong / Macau and Mainland China, please contact our distributor, Audio Extreme:
中國、香港及澳門地區客戶,對本產品之銷售或資料查詢,請直接聯絡我們總代理:
Audio Extreme 銀聲貿易公司
地址: 香港中環皇后大道中49 - 51號
金銘樓302及402室
電話: 852 - 27687641
國內查詢熱線: 86 - 136 624 22640
傳真: 852 - 35425072
電郵: info@audioextreme.hk
網頁: www.audioextreme.hk
In some areas, territories or circumstances, we may not be able to fulfill our "Free Shipping" service due to the excessive charge variation. In such cases we reserve the right to add a charge for shipping at our discretion.
我們的 "免費送貨" 服務,可能在某些地區或特殊情況下無法履行 故此,我們會因應上述條件,而加收運額外送費用。
IMPORTANT NOTICE for the territories of Mainland China, please contact our distributor mxhifi sangyugao@aliyun.com
http://mxhifi.taobao.com/
www.mxhifi.com
We accept eCheck in addition to


click for details.
10% of the amount of each purchase from Revelation Audio Labs is donated to global charities.